Family Medical Leave Act Attorney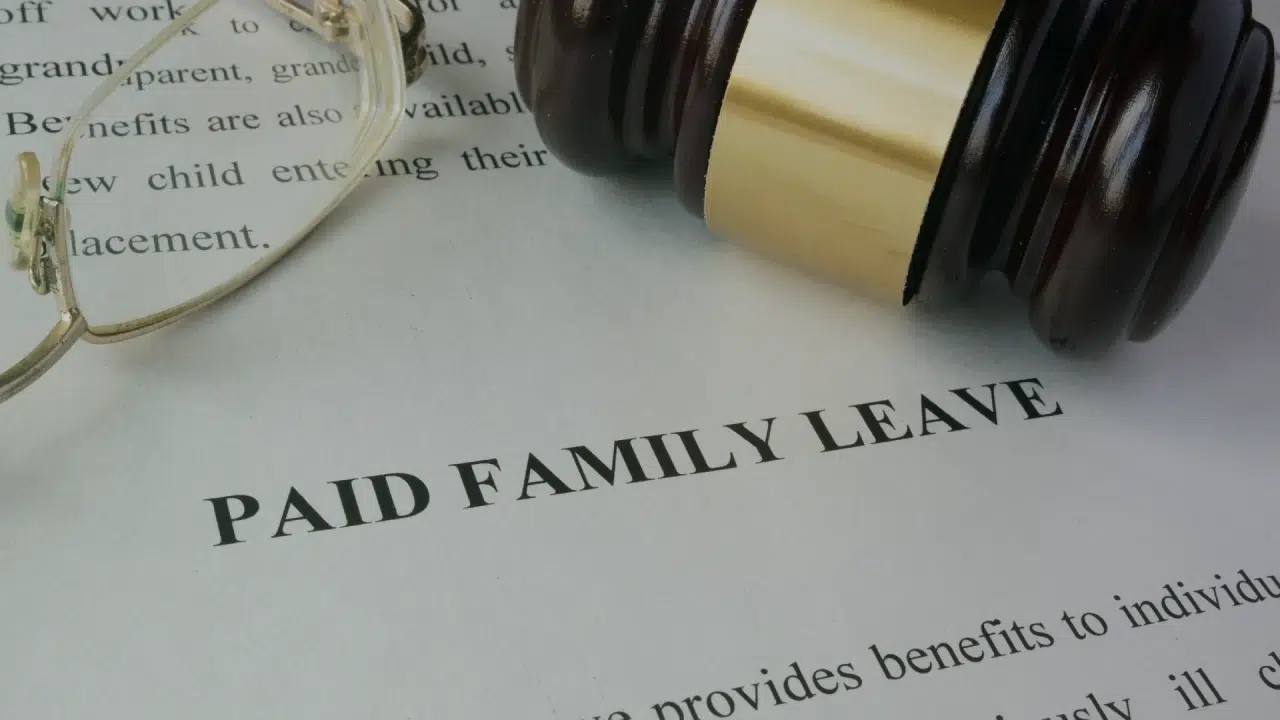 It is not uncommon to need time away from work to address and care for health-related issues. If you or a member of your family is experiencing a serious health condition, Federal and State laws give you the right to take job-protected leave. The Federal Family Medical Leave Act (FMLA) and the California Family Rights Act (CFRA) both may provide you the right to take a leave and to return to your job after the leave.
Under federal law, employers with 50 or more employees are required to provide disabled employees who qualify with up to 12 weeks of job-protected leave under the Family Medical Leave Act (FMLA). In order to qualify for FMLA leave, an employee has to have worked a minimum of 1250 hours for the employer over the past year.
In California, employers with 5 or more employees are required to provide disabled employees who qualify with up to 12 weeks of job-protected leave under the California Family Rights Act (CFRA). CFRA leave also covers employees who need to take leave to care for a child, spouse, partner, parent, grandparent, grandchild, or sibling dealing with a qualifying disability or medical condition, or is pregnant or adopting a child. In order to qualify for CFRA leave, an employee has to have worked a minimum of 1250 hours for the employer over the past year.
If you qualify for FMLA or CFRA leave, your employer must provide you with up to 12 weeks of protected medical leave over each 12-month period. Your employer is required to hold open your job, or a substantially similar job, for you to return to upon being released to return to work from the protected medical leave. During protected medical leave, the employer is not obligated to pay the employee during the leave. If you require more than 12 weeks of leave, your employer may be obligated to provide additional time off in the form of reasonable accommodation if it is not unduly burdensome for them to do so.
The law protects employees who request or take FMLA or CFRA leave. Your employer may not retaliate against you for requesting or taking job-protected medical leave. If you request or take job-protected leave your employer may not treat you unfavorably as a result. If your employer has treated you differently because you requested or took leave, your employer may have retaliated against you and broken the law.
If you have been denied the right to take job-protected leave or have been retaliated against for taking job-protected leave, you may be entitled to compensation under federal and state laws. To prove your case, you must demonstrate that your job was not held for you while you were out on job-protected leave, or that your employer took adverse action against you because you either took or requested job-protected leave.
You may also have a case for disability discrimination. Learn more about how to prove a disability discrimination case.
If you believe you have been denied the right to take job-protected leave or have been retaliated against for taking job-protected leave, take the following steps to support your case:
Save Evidence: Record all relevant events or interactions in writing. Save related notes and documents. Additionally, you may request your personnel file to review any documents you have signed and ensure that your file is complete.
Report the Discrimination: Report the issue directly to your employer. If your employer does not correct their behavior, you may file a complaint with the Federal Equal Employment Opportunity Commission (EEOC) or with the California Department of Fair Employment and Housing (DFEH). It is recommended you consult an attorney prior to reporting the conduct to the DFEH or the EEOC so that your complaint to these agencies does not leave out any pertinent information.
Find an Attorney: Reach out to an employment attorney. Navruz Avloni is an employment attorney dedicated to fighting for your rights in the workplace. Schedule a free consultation with Navruz Avloni.
Testimonials
Do not let Navruz's gentle demeanor fool you - she is an absolute bulldog litigator who will stop at nothing to make sure her client's interests are zealously represented. I routinely turn to Navruz for any discrimination-related issues in my work comp cases, and her command of this area of law is top notch. I have no reservations recommending Navruz as an attorney.
Lael Abaya
My experience with Avloni Law was the best I could have asked for. Rather than speaking with a case manager, I spoke directly with attorney, Navruz, who was incredibly efficient, diligent and informative, all while maintaining empathy and kindness. After our intake phone conversation, she did not delay in sending me a checklist of documentation to assemble, and was available to answer my questions. She speedily informed me she couldn't take on the case since it involves Tribal Law, however, she didn't leave me hanging. Instead, she sent me a list of attorneys who could assist. To reiterate, while my interactions with Navruz were brief, it's obvious she's thorough and knowledgeable. I was incredibly impressed with her qualifications (including her studies in rhetoric, which I'd imagine would help persuade and build a case) and several honors and awards. I spoke to many law firms and Avloni stood out most due to Navruz's expertise and client follow-up. Don't hesitate in contacting Avloni Law.
Ryan Shannon
Navruz was a godsend when my tech startup employer discriminated & retaliated against me. She explained the process so smoothly and was very responsive. I don't have a ton of experience working with attorneys, but she's the absolute best I've ever worked with and can't imagine meeting anyone better. Each time I would present a new situation or ask a question she was prompt to reply and offer a phone conversation to ensure I understood and could make the best decisions for my case. Although the experience with my employer was brutal, I'd love nothing more than to be able to work with her again. True blessing of a human-being. HIGHLY RECOMMEND.
Tessa K
Working with Nav has been inspiring to say the least. As a fellow member of the San Anselmo Racial Equity Committee, she brings her knowledge as a highly skilled civil rights attorney, along with her strong commitment to addressing equity issues in our town. She is hard working, patient, understanding and always willing to listen, grow and learn. Her contributions to this committee and community have been invaluable.
Tiffany M
I need an advise regarding my unemployment case. Avloni Law helped me with understanding the basics and professionally corrected the wording in my appeal statement. Everything went smooth! Highly recommend!
Maria Gushchina
Navruz is an intelligent, dedicated, and talented attorney.
Kyle Morishita
I have had a pleasure of knowing Navruz for quite a while. I definitely recommend her as a hardworking and highly skilled attorney in the area of employment law, especially wrongful termination and harassment. She is passionate about her cases and she cares about her clients.
Alexei Kuchinsky
I have had the pleasure of knowing Navruz for over seven years. She is extremely diligent, smart, and knowledgeable in labor and employment law. Any client represented by Navruz is, without question, very well-represented! I endorse her without qualification!
Ryan Cadry
Navruz is a strong and knowledgeable attorney whose passion for her work is evidenced by effective results.
Maria Crabtree
Navruz Avloni has been my employment law attorney years. Her attention to detail, research and resources, and sincerity in her work are unparalleled. She has given me exceptional employment law advice on multiple occasions. I would not hesitate to recommend her to anyone looking for an excellent employment law attorney.
Valerie
Contact Us
Navruz Avloni is an experienced employment attorney dedicated to representing workers. She has successfully represented numerous clients whose rights to job-protected FMLA and CFRA leave have been infringed upon. If you are experiencing unlawful treatment at work, reach out to Navruz Avloni for a free consultation.
Contact Us