Pregnant Workers' Rights Attorney
Legal Rights of Pregnant Workers
If you are pregnant, have been pregnant, or may become pregnant you are protected against pregnancy based harassment at work under California state laws. If your employer has 5 or more employees, you are then also protected against pregnancy discrimination at work, have a legal right to work adjustments that will allow you to do your job without jeopardizing your health, and have a right to take up to 4 months of protected leave under California's Pregnancy Disability Leave Law  and 12-weeks under the California Family Rights Act and the Family and Medical Leave Act.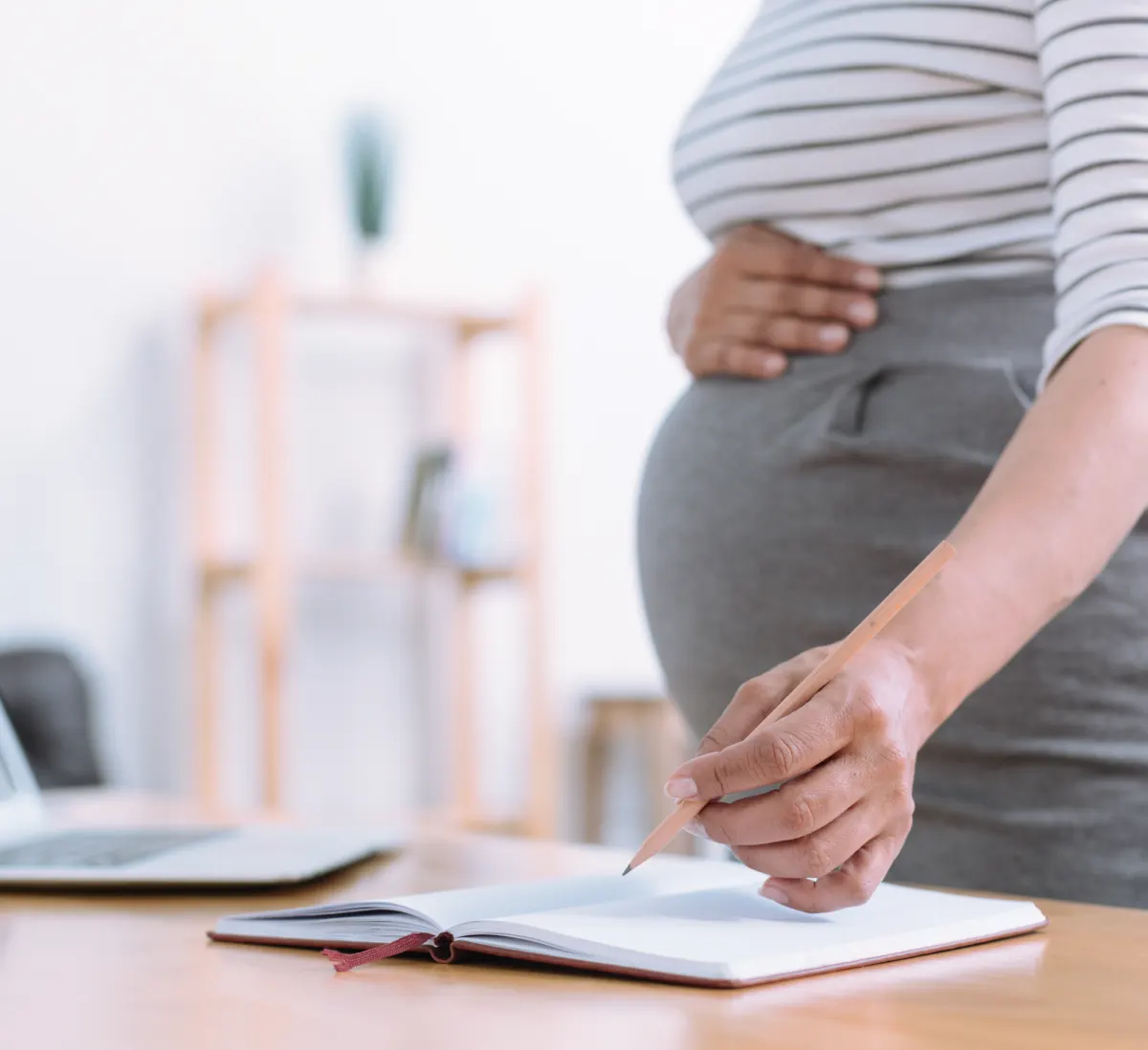 Contact us for legal help
If you're pregnant, have been pregnant, or may become pregnant you are protected against pregnancy based harassment at work under California state laws.
contact us
It is Unlawful to Harass or Discriminate Against Pregnant Workers
California's Fair Employment and Housing Act ("FEHA") and federal Pregnancy Discrimination Act ("PDA") prohibit employers from discriminating against or harassing any employee for becoming pregnant or requesting maternity leave.
An Employer is Required to Provide Accommodations for a Pregnant Worker's Medical Condition
Under the FEHA, if you have a medical condition resulting from your pregnancy and your employer has more than 5 employees, you can request an accommodation. Your employer must then engage in a good faith interactive process in order to accommodate your medical condition. Reasonable accommodations including, but are not limited to, modified work duties, modified work schedules, transferring an employee to a less strenuous job position, allowing time off to visit a health care provider, and unpaid leave, amongst other accommodations. Note, pregnant women have similar protection under the federal Americans with Disabilities Act ("ADA") but with key qualifying differences.
If You're a Pregnant Worker, You May Be Eligible to Take up to Four Months of Protected Leave Under PDL
California's Pregnancy Disability Leave Law ("PDL") requires employers that have five or more employees to provide up to four months of leave for employees "disabled" by pregnancy or pregnancy-related conditions. The PDL law provides pregnancy leave even when the employer's policies do not grant leave for other short-term disabilities. California state government, counties, cities and any other political or civil subdivision of the state must make PDL disability leave available, regardless of the number of employees.
Covered employers must:
Provide up to four months of job-protected leave with continuation of health coverage for disability due to an employee's pregnancy, childbirth, or related medical conditions;
Reasonably accommodate employees with conditions related to pregnancy, childbirth, or related medical conditions; and
Under certain circumstances, transfer covered employees
to a different job/task.
An employee disabled by pregnancy doesn't need to meet any length of service requirement before becoming entitled to PDL. PDL eligibility begins on the employee's first day on the job. In addition, although the law discusses coverage of "eligible female employees," an eligible employee also includes a transgender employee who is disabled by pregnancy. In other words, if you are a transgender employee that identifies as a male and is pregnant, you are still covered by California's PDL law.
As a practical matter, even if you employ fewer than five employees, you should consult legal counsel before terminating a pregnant employee. You may be found in violation of public policy, even if you are not technically covered by the law. California courts increasingly hold small employers responsible for violations of "public policy," meaning that small employers may be as responsible as large ones for following this law.
What does "disabled" by pregnancy mean"?
The employee is disabled due to her pregnancy if the employee is unable to perform any one or more of her essential job functions; or unable to perform these functions without undue risk to herself, the successful completion of her pregnancy, or to other persons.
"Disabled by pregnancy" includes, but is not limited to, time when the employee needs time off for:
Severe morning sickness;
Time off for prenatal and postnatal care;
Gestational diabetes;
Pregnancy-induced hypertension;
Preeclampsia;
Bedrest;
Childbirth;
Postpartum depression;
Loss or end of pregnancy; and
Recovery from childbirth, loss or end of pregnancy (stillbirth, miscarriage or abortion).
The employee's health care provider ultimately decides if the employee is disabled by pregnancy.
What does "affected" by pregnancy mean"?
An employee is "affected by pregnancy" if — because of pregnancy, childbirth or related medical condition (or a condition related to pregnancy, childbirth or a related medical condition) — it is medically advisable for an employee to transfer or otherwise be reasonably accommodated by the employer.
It is unlawful for an employer to refuse to provide reasonable accommodation or transfer for an employee "affected by pregnancy." This is a different definition than "disabled by pregnancy" for purposes of the PDL requirement and is a lower threshold for the employee to meet.
How much leave time is available under Pregnancy Disability Leave?
A full time pregnant employee can take up to four months (17 1/3 weeks) of leave, when disabled by pregnancy. This applies for each pregnancy. For example, a full time employee who took time off in February and March early in a high-risk pregnancy and then miscarried would be entitled to a new leave of up to four months if the employee became pregnant again later that same calendar year.
Four months means the number of days an employee normally would work within four calendar months. If an employee's schedule varies from month to month, a monthly average of the hours worked over the four months prior to the beginning of the leave must be used for calculating the employee's normal work month.  Typically, the hours of leave is not calculated unless the employee is taking leave intermittently.
This is because PDL does not need to be taken in one continuous period of time. Employees can take leave as needed, intermittently or on a reduced work schedule when medically advisable, as determined by the employee's health care provider. Employers can limit leave increments to the shortest period of time that the payroll system uses to account for absences or use of other leave, provided that the increment is not greater than one hour. For example, if employees must use vacation in 30-minute increments or more, an employer can require an employee who comes in 20 minutes late due to severe morning sickness to use 30 minutes of the employee's PDL entitlement.
An employer must provide up to four months of leave even if the employer maintains a policy or practice that provides less than four months of leave for other temporarily disabled employees. However, if an employer offers a more generous leave policy for other temporary disabilities, the employer must provide the more generous leave to employees temporarily disabled by pregnancy.
In addition, an employee may remain disabled at the end of four months and request additional time off. In this situation, an employer must engage in the interactive reasonable accommodation process, under the California's Fair Employment and Housing Act (FEHA).
Using vacation and sick leave when on Pregnancy Disability Leave
An employer cannot require concurrent use of vacation time or PTO, but an employee may elect to use vacation time and PTO concurrently to receive pay during the leave. Note, an employer may require an employee to use sick leave if PDL leave is running concurrently with FMLA leave.
PDL Notice Requirements
Employers of five or more employees must post the PDL notice "Your Rights and Obligations As A Pregnant Employee" from the California Department of Fair Employment and Housing (DFEH).  The notice includes information about:
An employee's right to request reasonable accommodation, transfer, or a pregnancy disability leave.
Employees' notice obligations to provide advance notice to the employer if the employee needs reasonable accommodation, transfer, or a pregnancy disability leave.
Any employer requirement that the employee provide medical certification of the need for pregnancy disability leave, reasonable accommodation, or transfer.
The poster must be posted in conspicuous places on the employer's premises and must contain fully legible text that is large enough to be easily read. An electronic posting may be used to meet the posting requirement, as long as it is posted electronically in a conspicuous place or places where employees would tend to view it in the workplace. It must be translated into any language that is the primary language of 10% or more of workers. Employers with five or more employees are also covered by CFRA, which has its own separate posting requirements.
An employer must also give an employee a copy of the relevant PDL notice as soon as practicable after the employee tells the employer of the employee's pregnancy, or sooner if the employee inquires about reasonable accommodation, transfer or pregnancy disability leave.  This is in addition to the posting requirements.
An employer must respond to a request for pregnancy leave, reasonable accommodation or transfer request as soon as possible, but no later than 10 calendar days after receiving the request. If the pregnancy leave would also qualify as a leave under the CFRA, the employer must respond no later than the shorter five (5) business days after the request, unless "extenuating circumstances" exist.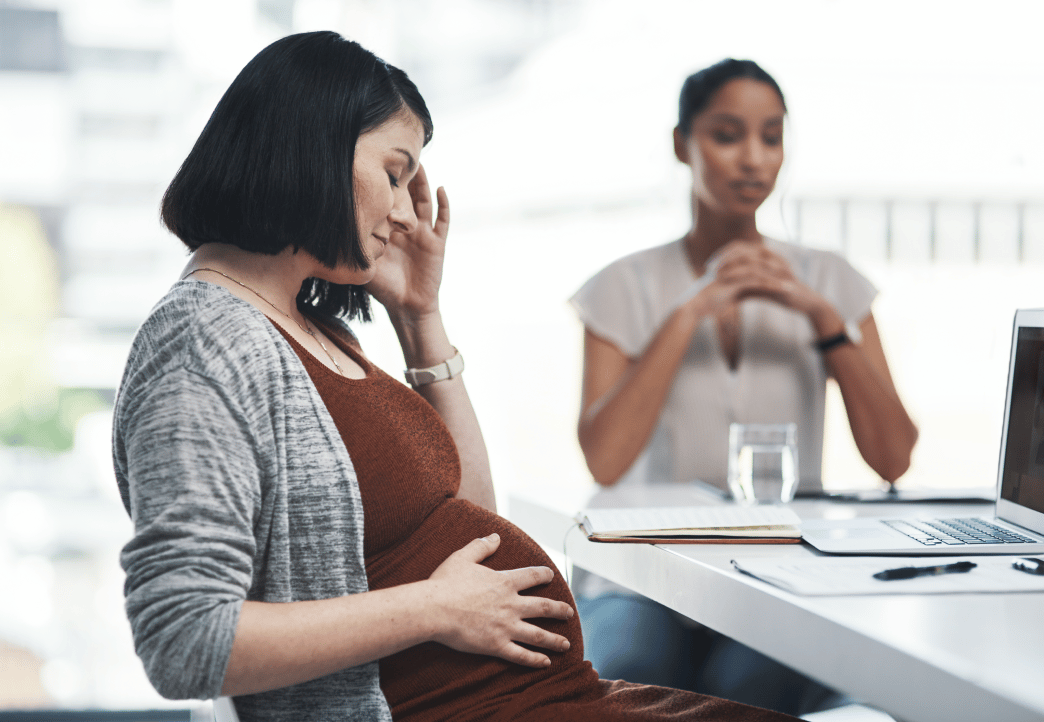 If You're a Pregnant Worker, You May Be Eligible to Take up to 12-Weeks of CFRA Leave
At the conclusion of an employee's PDLL, an employee eligible for a California Family Rights Act (CFRA) leave may request leave of up to 12-workweeks for reason of the birth of her child if the child has been born by this date. During these twelve weeks an employer is required to continue health insurance coverage for the employee utilizing the leave. Adoptive and foster parents are also covered by the CFRA.
When is CFRA leave available?
CFRA leave is available when an employer has 5 employees within a seventy five mile radius. An employee qualifies for CFRA leave if the employee has been employed for more than 12 months and has worked a minimum of 1,250 hours during the previous 12-months.
Note, unlike CFRA where an employee is covered only after 1 year of service and having worked 1250 hours in the past year, PDL and FEHA provide immediate coverage. Also, CFRA does not run concurrently with PDL, therefore providing longer leave rights to workers.
What if both parents work for the same company?
And as of January 2021, parents with the same employer are each permitted to take 12 weeks of baby bonding leave. The employer must grant leave to both parents.
Using vacation and sick leave during CFRA leave.
Under CFRA regulations, the employer may require, or the employee may elect to use vacation time or other paid leave; however, the use of sick leave is reserved for the employee's own serious health condition or other reasons mutually agreed upon between the employer and the employee.
This is relevant because it impacts how much leave you might have left after your protected leave is exhausted. Using CFRA – you may run out of any and all leave, while using PDL – you may have leave remaining to rely on.
CFRA Notice Requirements
California regulations require an employee to provide at least verbal notice requesting a CFRA-qualifying leave and the leave's anticipated timing and duration. An employee need not explicitly claim rights under, or even mention, CFRA or FMLA. However, the employee must communicate that the leave is needed for a qualifying reason to meet the notice requirement.
As an aside, be mindful that under the ADA and California's FEHA, there is no notice requirement.  The employer must initiate interactive process if it only becomes aware of the need for accommodation through a third party or observation or if the employee tells the employer about his/her condition.  At that point the employer is considered "on notice" of the disability and the potential need for an accommodation, unless the disability and resulting limitations are obvious. At that point the employer is required to engage in an interactive process with the employee to determine whether reasonable accommodation is available.
Employers can require that employees provide at least 30 days' advance notice before family and medical leave begins if the need for the leave is anticipated (the expected birth of a child or planned medical treatment). The employee must consult with the employer and make a reasonable effort to schedule any planned medical treatment or supervision to minimize disruption of company operations (subject to the health care provider's approval). In the case of leave for a qualifying exigency, the employee must give notice of the need for such leave as soon as possible and practical, regardless of how far in advance the leave is needed.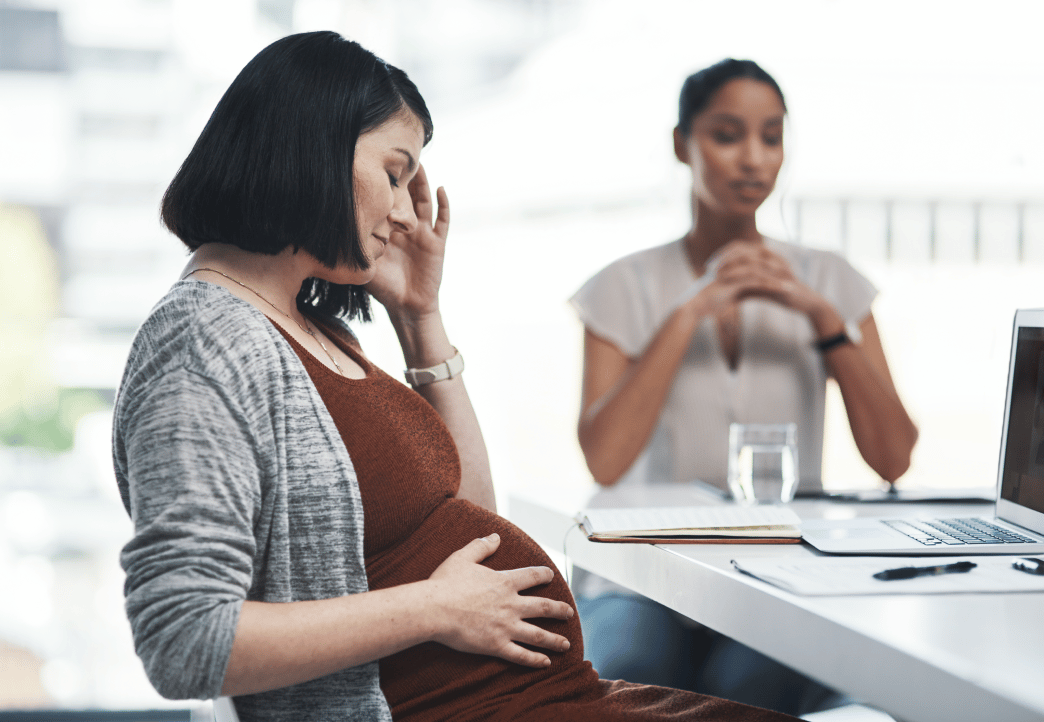 Retaliation and Avoiding Leave Responsibilities is Prohibited.
The employer cannot retaliate against an employee for exercising the right to take protected leave or participating in an inquiry or proceeding regarding their own or someone else's leave rights. Such employment decisions could result in a retaliation and a sex discrimination claim.
An employer is also prohibited from avoiding their leave responsibilities by:
Transferring employees for the purpose of remaining under the eligibility.
Changing essential functions of the job to preclude the taking of leave.
Reducing an employee's work hours to avoid eligibility.
Terminating an employee anticipated to take leave.
Employees cannot waive their rights to leave. Employers cannot use the taking of leave as a negative factor in any employment action, nor can it be used against an employee under any attendance policy. All individuals, not just those qualified to take leave, are protected from retaliation for opposing (complaining about) any practice prohibited by the leave law.
Contact us today for a case evaluation.
If you are a victim of pregnancy discrimination, you may be scared and unsure of your rights. If you are interested in learning more about your rights, discussing your potential pregnancy discrimination case and obtaining legal advice from a pregnancy discrimination lawyer, please contact the Avloni Law Firm today for an initial consultation.
Contact Us Now